Is politics part of the universities' job?
       Part 1 (2 - 3.45 pm)
Welcome and Introduction
Jacques WILLEMS  (Chair of the University Foundation)
Jean-Michel CHAUMONT, Université Catholique de Louvain (Coordinator of the Ethical Forum 2022)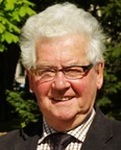 Background addresses
chaired by Jean-Michel CHAUMONT, UC Louvain 
Jeroen HUISMAN, Universiteit Gent : "The university cannot have a political voice"
Daniela CRACIUN, Universiteit Twente (Nl) : "Everything that matters is political, yet politics is not a university's job"
Etienne PEYRAT, Université de Lille (Fr) : "French Higher Education and the Politics of Debate and Academic Freedom"
Short interventions from the floor
        Part 2 (4.15 - 6 pm)
Round Table and Debate
chaired by Dominique WILLEMS, Universiteit Gent 
Introduction to the debate
Patrick STOUTHUYSEN (VUB) presents the position of the late Caroline Pauwels on the participation of universities in political life.
Contributions to the debate by

Pierre de MARET, ULB
Mark WAER, KU Leuven
Bernard RENTIER, U Liège
Caroline PAUWELS (honorary rector VUB) had accepted to be part of the panel. Sadly, she passed away this summer. With great gratitude and immense regret we want to pay tribute to her warm and rich personality.
      General Discussion: speakers and public
Final Remarks 
by Philippe VAN PARIJS, UCLouvain & KU Leuven   
A number of background documents and the available presentations are included in the downloads section (see link above) as they become available.