Towards Anglophone universities ? 
Provisional programme
Welcome desk   13.30 - 14.00 
Part 1: 14.00 – 15.30 
Welcome 
Jacques WILLEMS (chairman of the University Foundation)
Introduction
Jean-Paul LAMBERT (coordinator of the Ethical Forum 2018)
 Keynote addresses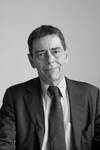 Bernd WÄCHTER, Director of ACA (Academic Cooperation Association): Will teaching in future European higher education be exclusively in English? You must be kidding.
Karen LAURIDSEN, Aarhus University, Denmark: English Taught University Programmes: an opportunity or a challenge? 
François GRIN, Université de Genève, Switzerland: Distinguishing internationalization from anglicization in higher education: diagnosis and strategies.
 Part 2: 16.00 – 18.00
Panel discussion chaired by Jean-Paul LAMBERT
Panelists
Dan VAN RAEMDONCK, Université Libre de Bruxelles and Vrije Universiteit Brussel,
Godelieve LAUREYS, Universiteit Gent,
Chems MABROUK, student representative, FEF (Fédération des Étudiants Francophones), Unversité Libre de Bruxelles,
Camille PASCAL, doctoral researcher, Université Catholique de Louvain,
Frank VAN SPLUNDER, Universiteit Antwerpen.
General discussion: Keynote speakers, panel members and audience
Concluding remarks by Philippe VAN PARIJS
The available presentations and a number of interesting relevant background documents can be found in the "DOWNLOADS 2018" section of this website.